About us
If you are facing an issue with VXCharts, please contact us from the support page

If you want to learn more about trading futures, please visit our partner site




Concept Of Price Trading Pte Ltd
Learn How To Trade | Futures Trading Course & Seminar in Singapore
www.conceptofprice.com
Tel: 6100 1236

As traders ourselves, we know how vexing it is to have bad trades and not know what went wrong. We are committed to making VXCharts easier to use and more reliable everyday.

We believe less is more, and in this quick fix society, sometimes patience is all it takes to keep ourselves focused, on the things that really matter.

Drop us a note anytime, we hope this video will inspire you to share our values and perspective.


Our Partner Concept Of Price is featured in the book: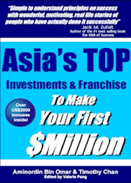 Free workshop
"Create A 2nd Source Of Income With Just 2hrs A Day!"