Simple Charting Software
Is your charting software too complicated to setup or use?

Does it require you to do a fresh setup on every rollover?

Are you having technical issues but have to wait till evenings to call overseas support?

Are you able to do playback in a simulated trading environment?



VXCharts is a one-touch button charting software designed by traders for day traders like you. Our charting software is simple to install and design for traders who want uncompromised reliability and real time live data.

Using VXCharts means that you do not need to deal with complicated technical setups and system updates. We automize everything, making it a breeze for traders like you - so that you can focus on your trades and leave the technical part to us. Because we are based in Singapore you can be assured of prompt local support if you ever need help.

VXCharts software is especially co-developed with our partner Concept Of Price and customised for students who have learnt their trading strategies. Whether you are an experienced, active trader or exploring trading you can find out more on how you can optimise on this trading advantage

Sign Up Here for a Free Trading Course introduction & receive a free e-book.
http://www.conceptofprice.com

Download Your 7-Day Trial Free Charting Software Here.


Our Partner Concept Of Price is featured in the book: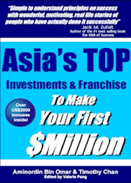 Free workshop
"Create A 2nd Source Of Income With Just 2hrs A Day!"